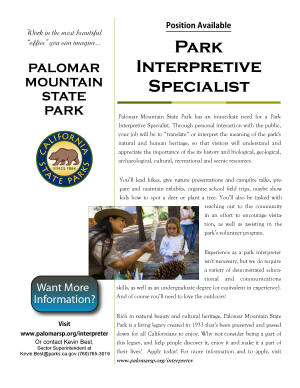 Welcome, and thanks for your interest in the our Park Interpretive Specialist position!
Detailed job description and how to apply.


Get an application. See detailed job description for instructions on how to submit for this position.


Direct questions to Kevin Best, Montane Sector Superintendent, Cuyamaca Rancho and Palomar Mountain State Parks at Kevin.Best@parks.ca.gov.